News
ANAPHORA the elements: earth
Solo Exhibition - Albert van Abbehuis Eindhoven
In her work - which consists of installations, sculptures, drawings and photographs - Roos Vogels (Eindhoven 1992) tries to fathom nature. She studies natural appearances and experiments with growth mechanisms. The forest is her favorite place to work and serves as a source of inspiration. The tree as a living organism plays the leading role in this. But her studio is where the real research begins. There, she delves into literature on philosophy and biology and finds kindred spirits in Land Art and Arte Povera in her library of art books.
Roos stops in her installations the natural process for a moment - the natural life freezes into an artwork. Her installations and sculptures are like spatial drawings from branches and willow twigs. Through these works, she tries to approach the soul of the natural process of growing, blooming and dying and encompass the cycle of life and death in a poetic perspective.
Although her work is organic and sensual, it also demonstrates an attention to geometry, order and balance. This is evident from her works in graphite on burnt wood. The wood grains made more visible by burning and the intense soot-black of the charred material show Roos the way to metamorphose the pure wood into a drawing. The graphite drawing added after burning is the magnified bark of the tree taken away from its context and scale. The intense black acts as a window onto a limitless space, a transition from the tangible nature to the immaterial world.
Her work is like a tracking search for transformations but also in her own abilities to distill a work of art from that same nature. Exploring the possibilities is an ongoing process of discovery, destruction and rediscovery. This is how she unravels the wonder of nature and makes it real for us. Anaphora, in her vision, represents the tree as a living organism. The tree that keeps revealing itself in different capacities and becomes more and more meaningful. The tree that is approached by Roos, rediscovered, explored and transformed - again and again.
23 DECEMBER – 29 JANUARY 2022-2023
The official opening will be on Friday 23rd of December, 20:00u
Side Program
12.01.2023: 20:00u: Art & Science evening
19.01.2023: 20:00u: Meet the artist: A conversation between Roos Vogels, Liesbeth Schreuder and Rob Schoonen
29.01.2023: 16:00u: Finissage
Albert van Abbehuis
Bilderdijklaan 19, Eindhoven

Visiting hours: Thursday to Sunday 13.00 – 17.00u
FROM THE BATTLEFIELD
Collaborative art project - SEA Foundation Tilburg
Curator in residence at SEA Foundation
Maria Vtorushina
invited me to take part in a collaborative art project and exhibition that they named "From the Battlefield". This exhibition brings twelve artists from the Netherlands and Ukraine in five groups together and it is curated by Maria Vtorushina. The project focuses on the war of Russia against Ukraine and its consequences for Ukraine and Europe, by counteracting the disinformation, misinformation, propaganda filter bubbles, fake news and ongoing war 'infodemic'. The main instrument is the direct dialogue between the citizens of the Netherlands and Ukraine through contemporary art, public talks and collaborations with trusted European media.
A.i.R Tilburg:
"Maria Vtorushina is a curator and artistic director from Kyiv. Her curatorial projects are based on analyzing notions, concepts and practices of freedom and her main field of research are the history of queer art and the fight for human rights in Ukraine. In her ongoing research, Maria aims to reveal and articulate voices and practices of queer people from Ukraine, censored or repressed by different government regimes starting from the beginning of the twentieth century."
15 JUNE – 15 JULY 2022
More info about the project will be posted soon on different platforms, keep an eye on
SEA Foundation
,
Instagram Maria Vtorushina
,
Instagram Roosrovoux
MATTER OVER MIND
Group Exhibition - Museum EICAS Preview Deventer
Matter over Mind. Een groepstentoonstelling die het werk van vier Nederlandse kunstenaars samenbrengt: Ide André, Akmar, Roos Vogels en Bas van der Wal. Curator Hanna Jansen licht alvast de titel toe:
"De uitspraak "Mind over matter" plaatst de wil boven de materie. De gedachte is dat - zolang je ergens echt je zinnen op zet – het meest onmogelijke doel haalbaar wordt. De uitspraak zegt iets over onze prestatiecultuur en onze behoefte om grip te krijgen op de drukke wereld om ons heen. Maar wat gebeurt er als we die grip eens loslaten? Wat als we een stap terug doen en ruimte creëren om iets te laten ontstaan op zichzelf?
De vier kunstenaars in Matter over Mind doen precies dat. Zij laten elk op hun eigen manier ruimte voor toeval in hun werk. Zij bepalen de kaders, maar het materiaal krijgt de autonomie om af te wijken van het oorspronkelijke plan. En dat levert heel wat op."
27 MAY – 24 JULY 2022
The exhibition will be taking place at
Museum EICAS preview
The official opening will be on Saturday 28th of May, 16:00 - 18:00 pm
On the 23rd of July is the finissage with an artist conversation at 14:00 pm
Museum EICAS preview
Polstraat 6A, Deventer
AG-KUNSTPRIJS
Tentoonstelling en Prijsuitreiking - Academisch Genootschap Eindhoven
Eind 2021 ben ik genomineerd voor de AG-Kunstprijs.
Het programma bestaat uit opening expositie, presentatie van het werk van de 5 genomineerde kunstenaars, voorlezen Juryrapport en uitreiking van de AG-Kunstprijs 2022 door de voorzitter van het AG.
Op 5 mei 2022 wordt de AG-Kunstprijs weer uitgereikt aan een jonge kunstenaar, afkomstig uit of met binding aan Eindhoven en omstreken. Het AG (Academisch Genootschap Eindhoven) toont hiermee zijn maatschappelijke en culturele betrokkenheid. De prijs draagt bij aan een klimaat waarin een nieuwe generatie kunstenaars zich kan ontwikkelen en waarbij het talent van die generatie wordt gestimuleerd. Het bestuur van het AG laat zich hierbij adviseren door een ter zake kundige jury.
Vanwege het brede scala aan uitdrukkingsmiddelen die de hedendaagse beeldende kunstenaar gebruikt, is dit keer binnen de beeldende kunst niet voor een specifieke discipline gekozen.
De jury
Diana Franssen Voormalig curator/hoofd onderzoek Stedelijk Van Abbemuseum
Aagje Linssen Beeldend kunstenaar en winnaar AG-Kunstprijs 2021
Rob Schoonen Chef kunstredactie Eindhovens Dagblad
Jos van der Sommen Beeldend kunstenaar
Liesbeth Schreuder Kunsthistoricus en juryvoorzitter
"Met bijzonder genoegen heeft de jury besloten het AG-bestuur te adviseren om de AG-Kunstprijs 2022 uit te reiken aan
Mickey Yang
."
Genomineerde Kunstenaars: Mickey Yang, Wessel Verrijt, Ruben Mols, Joran van Soest, Roos Vogels
05 MAY – 04 JULY 2022
The exhibition will be taking place at
Academisch Genootschap Eindhoven
.
You can visit the exhibition on the following days:
Monday - Friday 09.00 - 21.00
BENEFIET VOOR BRABANT
Group Exhibition - ALBERT VAN ABBEHUIS Eindhoven
Kunst in tijden van corona
In navolging van kunstinitiatief PARK in Tilburg, organiseerd het Albert van Abbehuis in Eindhoven in deze moeilijke tijden een benefiet tentoonstelling rondom Kerst om specifiek Brabantse kunstenaars een hart onder de riem te steken. Corona heeft in de afgelopen periode in de culturele sector een grote impact gehad. Veel projecten, tentoonstellingen, voorstellingen en evenementen zijn uitgesteld, stopgezet of zelfs geannuleerd. Professionele kunstenaars die door de coronacrisis hun werk niet kunnen tonen en inkomen mislopen krijgen de kans om alsnog werk te presenteren in het Albert van Abbehuis. De opbrengst van de verkoop gaat voor de volle 100% naar de kunstenaar.
18 DECEMBER 2021 – 09 JANUARI 2022
The exhibition will be taking place at
Albert van Abbehuis
.
De expositie is te bezoeken van zaterdag 18 december tot en met zondag 9 januari 2022. Vanwege de huidige Corona-maatregelen zal er geen officiële opening plaatsvinden. Het Albert van Abbehuis is geopend van donderdag t/m zondag van 13.00-17.00 uur. (Kerstmis op 25 en 26 december alsook op 1 januari is het gesloten). Tussen Kerst en Oud en Nieuw is de expositie elke middag van de week geopend.
Bezoek de
website
voor meer informatie.
SALIX ALBA
49m2 / jaar 5 / zomer / 18-09-2021
Planten van een boom: 18 SEPTEMBER 2021
Aan het Zaartpark te Breda kun je een afgebakend stuk grond vinden met een oppervlak van 49m2 waar de gemeente Breda de komende 20 jaar geen onderhoud meer aan verricht volgens de overeenkomst afgesloten met kunstenaar Gerrit-Jan Smit.
Elk seizoen bezoekt iemand de 49m2 en schrijft hierover op Witte rook. Deze zomer heb ik de 49m2 mogen bezoeken, maar bezoeken was voor mij niet genoeg. Ik ga namelijk 18 september een boom planten op de 49m2. Ik wilde mijn onderzoek naar de schietwilg/knotwilg wat meer verdiepen, dus waarom niet een schietwilg planten zodat ik de groei van dichtbij kan volgen?! 49m2 was voor mij de perfecte plek om dit te doen.
Volg het onderzoek en verhaal op mijn website, onder het kopje
Research
of
Salix Alba.
Binnenkort is de publicatie te lezen op Witte Rook!
Meer weten over het project 49m2 van Gerrit-Jan Smit, lees de artikelen op
Witte Rook
.
THIS ART FAIR 2021
Booth 29, De Kromhouthal, Amsterdam
In 2020 I started working on a series of works called 'Circumference of years, an archive'. I'm going to show part of the series at This Art Fair.
This year, the focus is on the individual artist only. Alltogether over 100 artists show and sell their works at the fair.
In order to even better connect art and the public, the LAM museum and the VandenBroek Foundation are presenting the entrepreneurial prize for artists for the third time:
the Art Entrepreneur Award 2021.
The prize is awarded to the artist who knows how to enthuse the most, who touches the audience, puts them at ease and entices the viewer to watch just a little longer and maybe even buy something. As in previous years, the public can vote. Not during the fair this time, but in the run-up to it. Until 25 August, you can vote (hopefully for me :D) via this
website
.
26 – 29 AUGUSTUS 2021
The Fair will be taking place at the Kromhouthal in Amsterdam. More info, visit this website
here
.
You can visit the exhibition on the following days:
Thursday 26/08 18.00 - 21.00 (opening)
Friday 27/08 11.00 - 21.00
Saturday 28/08 11.00 - 19.00
Sunday 29/08 11.00 - 18.00
you can by a ticket
here
BIJ/NA
Werkperiode en tentoonstelling in de StadsGalerij Breda

Wat levert het op als pas afgestudeerde kunstenaars met ervaren collega's samen een tentoonstelling maken? Hoe pak je dat als groep aan?
Samen met 5 andere alumni van de kunstacademie St. Joost ben ik uitgenodigd voor een werkperiode en tentoonstelling in de StadsGalerij in Breda.

Bij/Na is een jaarlijks terugkerend project van Stedelijk Museum Breda, Van GoghGalerie Zundert en St. Joost School of Art & Design, waarbij de wisselwerking tussen verschillende generaties kunstenaars centraal staat.

Kunstenaars: Niels Good, Marit van der Heijden, Loes van Reijmersdal, Eef Schoolmeesters, Sjors Smit en Roos Vogels.

15 JULI – 22 AUGUSTUS 2021

SPROUTS
Arti start Alumni Programma met Sprouts expositie
Op initiatief van de voorzitter van de ballotage commissie Bülent Evren en zakelijk leider Johanna Somers gaat eind juni het Arti Alumni Programma van start. samenwerking met de SBK is een selectie van jonge academieverlaters uitgenodigd. Deze startende kunstenaars namen in 2019 deel aan de SBK tentoonstelling Sprouts.
De eerste Sprouts-tentoonstelling geeft een actueel beeld van de leefwereld van jonge kunstenaars. Er worden intieme perspectieven op het lichaam met ons gedeeld, we zien kunstenaars als onderzoekers van vorm en ruimte, humoristische kritieken op maatschappelijke verhoudingen, persoonlijke reacties op de digitale technieken en reflecties op het landschap en de natuur. Enkele korte videofilms zullen tijdens de opening vertoond worden.
Kunstenaars:Alex Avgud Karlijn van Beurden, Laura van Daalen, Maarten Fijan, Kim Gromoll, SuMelo, Pleun Moons, Soren Nelleman, Anna Oosting, Thom van Rijckevorsel, Tom van Veen, Roos Vogels.
Curator: Harald Schole
30 JUNE – 20 JULY 2021
The exhibition will be taking place at
Arti et Amicitiae
.
Event page
here
You can visit the exhibition on the following days:
Monday - Friday 12.00 - 17.00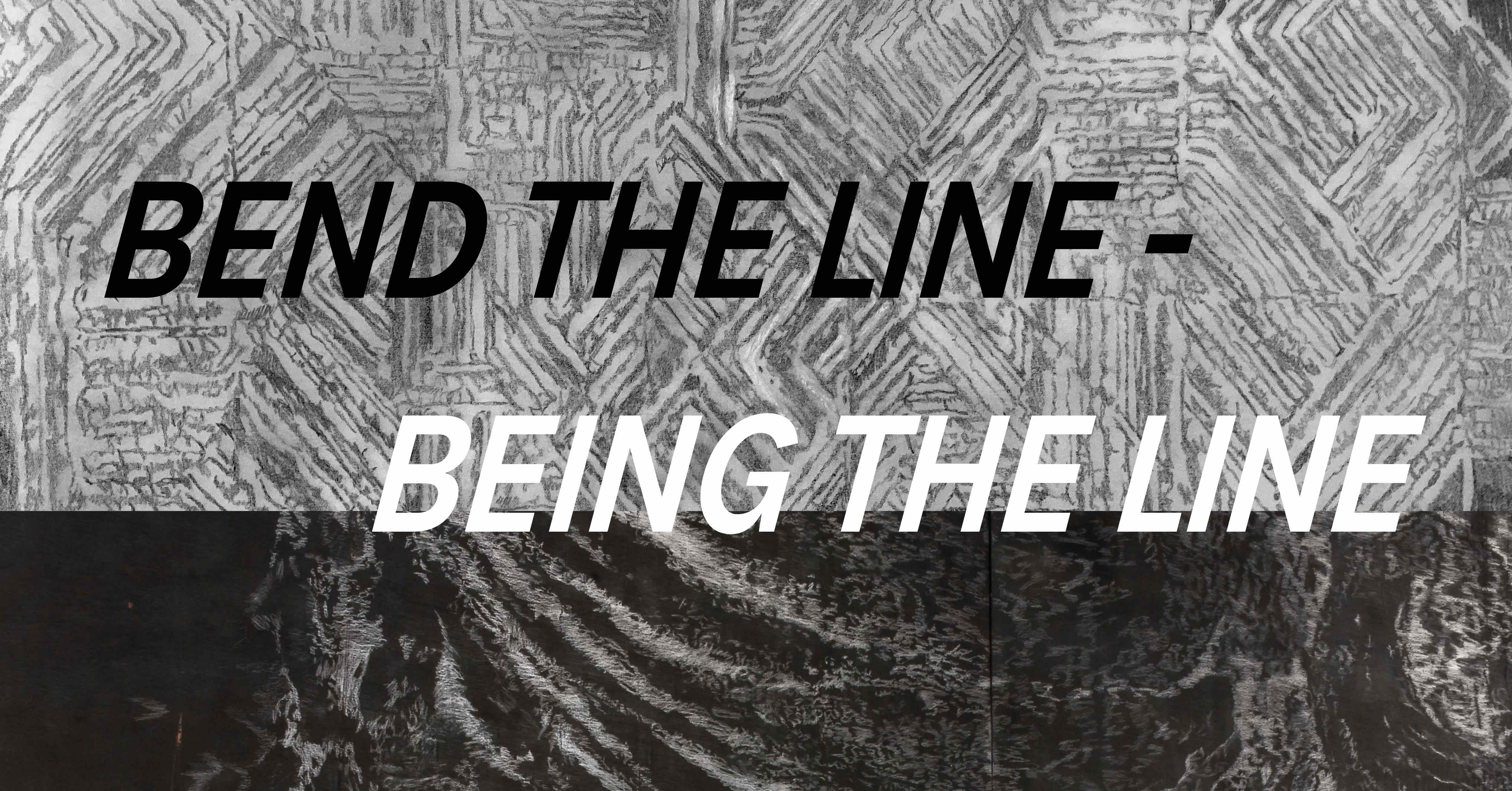 BEND THE LINE - BEING THE LINE
Duo exhibition Gam Bodenhausen and Roos Vogels
Bend the line – Being the line is een samenwerkingsproject tussen Roos Vogels en
Gam Bodenhausen
.
Bewegend tussen werelden van het bekende en onbekende, zullen de kunstenaars gedurende vier weken je meenemen in een proces over controle, improvisatie en twijfel. De procesmatige installatie met tekeningen en ruimtelijk werk zal tijdens deze periode groeien en veranderen als een gedachtestroom.
Het werk van Roos en Gam raakt elkaar in onderwerp en techniek, maar onderscheid zich in benadering. Licht grijze potloodtekeningen tegenover gitzwarte koolstof. Ongestoord bewegen zij zich tussen de lijnen die gevolgd, omgebogen, getransformeerd of beïnvloed kunnen worden. Beiden werken groot, overtuigend en vooral met veel geduld. De hyperfocus die ontstaat tijdens het maken van deze imposante werken is voelbaar en nodigt uit tot verder onderzoek.
05 DECEMBER – 10 JANUARY 2020/2021
The exhibition will be taking place at
TAC
. More info, visit the event page
here
.
You can visit the exhibition on the following days:
Saturdays: 13.00 - 17.00
Sundays: 13.00 - 17.00
entree for free
BENEFIT FOR BRABANT
PARK Tilburg
Kunst in tijden van corona
Het coronavirus en een nieuw provinciebestuur. Het zijn onzekere tijden in het algemeen en voor Noord-Brabant in het bijzonder. Wat ons te wachten staat kunnen we nog niet overzien, wel is duidelijk dat de crisis op vele vlakken in de samenlevingen grote impact heeft. Corona heeft de culturele sector grotendeels verlamd. Als het nieuwe provinciebestuur van Noord-Brabant haar ambities met 'Ons Brabant' op het gebied van cultuur kan realiseren dan zal de verschraling die door corona is ingezet, afgerond worden met het einde van een provinciaal cultuurbeleid.
Veel Brabantse culturele instellingen zullen hun deur moeten sluiten, het vestigingsklimaat zal verarmen en Brabantse kunstenaars zullen een groot deel van hun opdrachtgevers en podia verliezen en daarmee een zeer onzekere toekomst ingaan.
Om specifiek Brabantse kunstenaars een hart onder de riem te steken in deze moeilijke tijd organiseert PARK de benefiettentoonstelling BENEFIT FOR BRABANT. Uit meer dan 200 inzendingen is een selectie gemaakt van 138 kunstenaars die ieder twee werken kunnen tonen. De werken zijn te koop, de opbrengst gaat voor de volle 100% naar de kunstenaar.
08 AUGUSTUS – 30 AUGUSTUS 2020
The exhibition will be taking place at
PARK
.
You can visit the exhibition on the following days:
Friday: 13.00 - 17.00
Saturday: 13.00 - 17.00
Sunday: 13.00 - 17.00
entree for free
APPRENTICE MASTER
Returns from the web
Over the last few months, the artists of Kunstpodium T's Apprentice Master project had to reinvent their practices to work within the four digital walls of the worldwide web. New connections and discoveries were made: artistic practices reinvented or even questioned.
In this exhibition, they are given the opportunity to return their practice to the physical realm in the post-lockdown era.
Participating artists: Froukje de Boer, Joep Caenen, Harm In 't Groen, Kim Gromoll, Elina Hadjinicola, Anna Hor, Koen Kievits, Christina de Korte, Melanie Maria, Annï Mertens, Pleun Moons, Roos Nieboer, Jet Pronk, Beatrijs Rümke, Mona Schietekat, Iris Schuurs, Floor Snels, Koes Staassen, Roos Vogels en Emmy Zwagers.
23 JULY – 9 AUGUSTUS 2020
The exhibition will be taking place at
TAC
. More info, visit the event page
here
or check out
Kunstpodium T
.
ONLINE: APPRENTICE MASTER EXHIBITION//
Beyond the range of possibilities
The artists invite you to participate in their work. You can do this by pressing one or more buttons and filling in the form that will appear.
A meeting with the artist, an exchange about the making or completion of a work, or an invitation to go on an adventure with the artist may be the result of this initial contact.
We chose this format because the encounter and cooperation with the audience and the role of the artwork in the physical world, is essential to us.
Our work does not exist on screen but in the physical world and must be experienced there.
The push of the button triggers all of this and takes us to where the work really is.
Apprentice Master 2019/2020 expo #5
Birthe Leemeijer
Kim Gromoll
Koen Kievits
Leonard Passchier
Roos Vogels
22 JUNI – 5 JULI 2020
This expo will be taking place online at
Kunstpodium T
and on social media.
On the 22nd of June you will find the digital exhibition directly on the homepage of
Kunstpodium T
.
TALENTHUB INVERSIE

I've been selected for the talent development program Inversie! The upcoming year I will work together with
Gam Bodenhausen
and
TAC
on my artist practice.
You can follow our 15 month journey on
Instagram
or
Facebook
!
The Talenthub guides young visual artists to an independent professional practice.
More information about the program can be found
here
.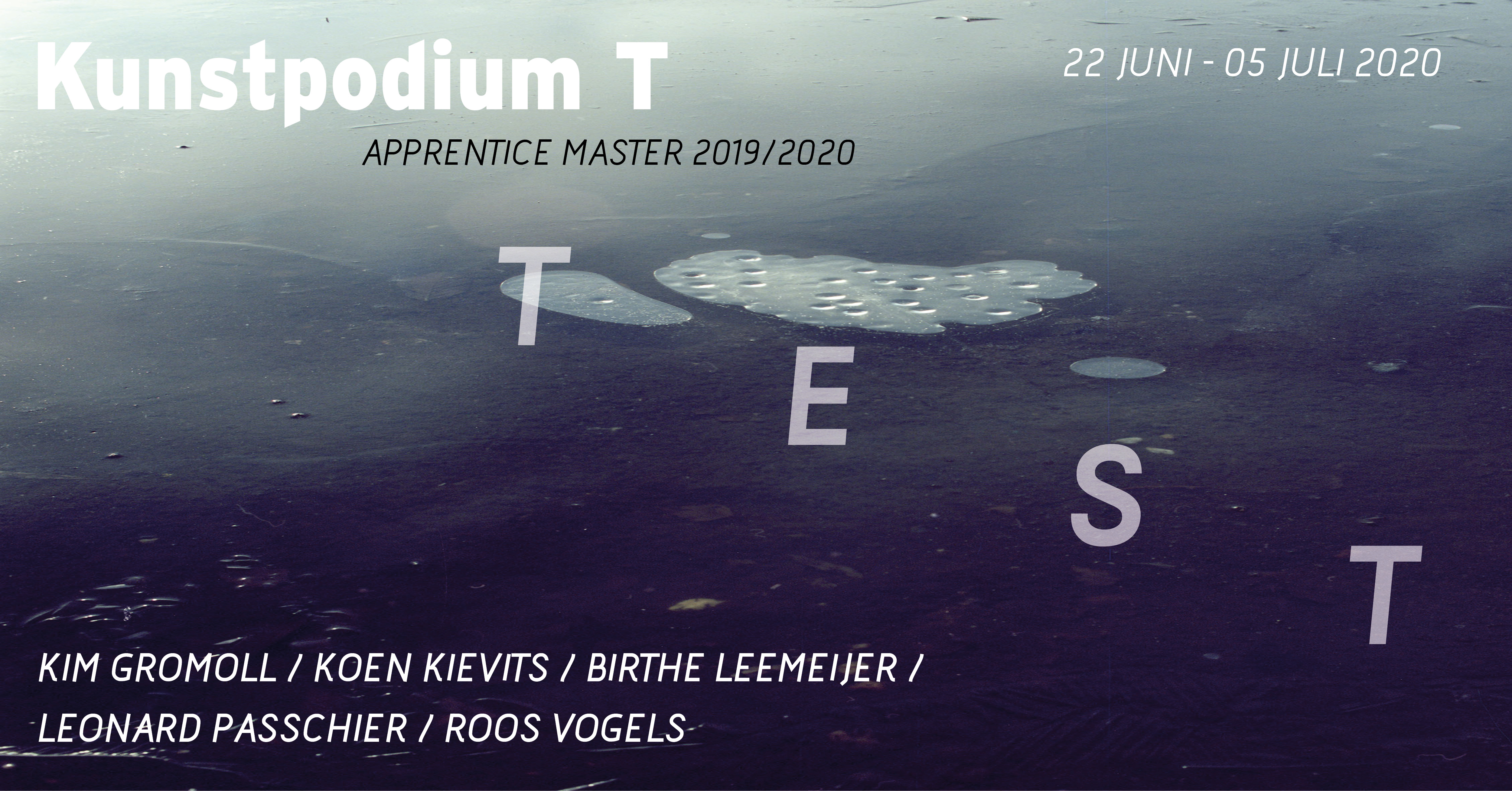 CANCELED: APPRENTICE MASTER EXHIBITION// 'TEST'
In their work, five artist research the various aspects of nature and her effects on our per- ception. Isolating and exposing phenomena in a new space has been the main focus for this exhibition. How do people experience the landscape and her elements of the past, the present and the future? And does the landscape experience us as well?
Apprentice Master 2019/2020 expo #5
Birthe Leemeijer
Kim Gromoll
Koen Kievits
Leonard Passchier
Roos Vogels
Due to the Corona virus, this expo will be taking place online at
Kunstpodium T
and on social media.
To keep you updated on the exhibition plans check, out the event
here
!
On the 22nd of June you will find the digital exhibition directly on the homepage of
Kunstpodium T
.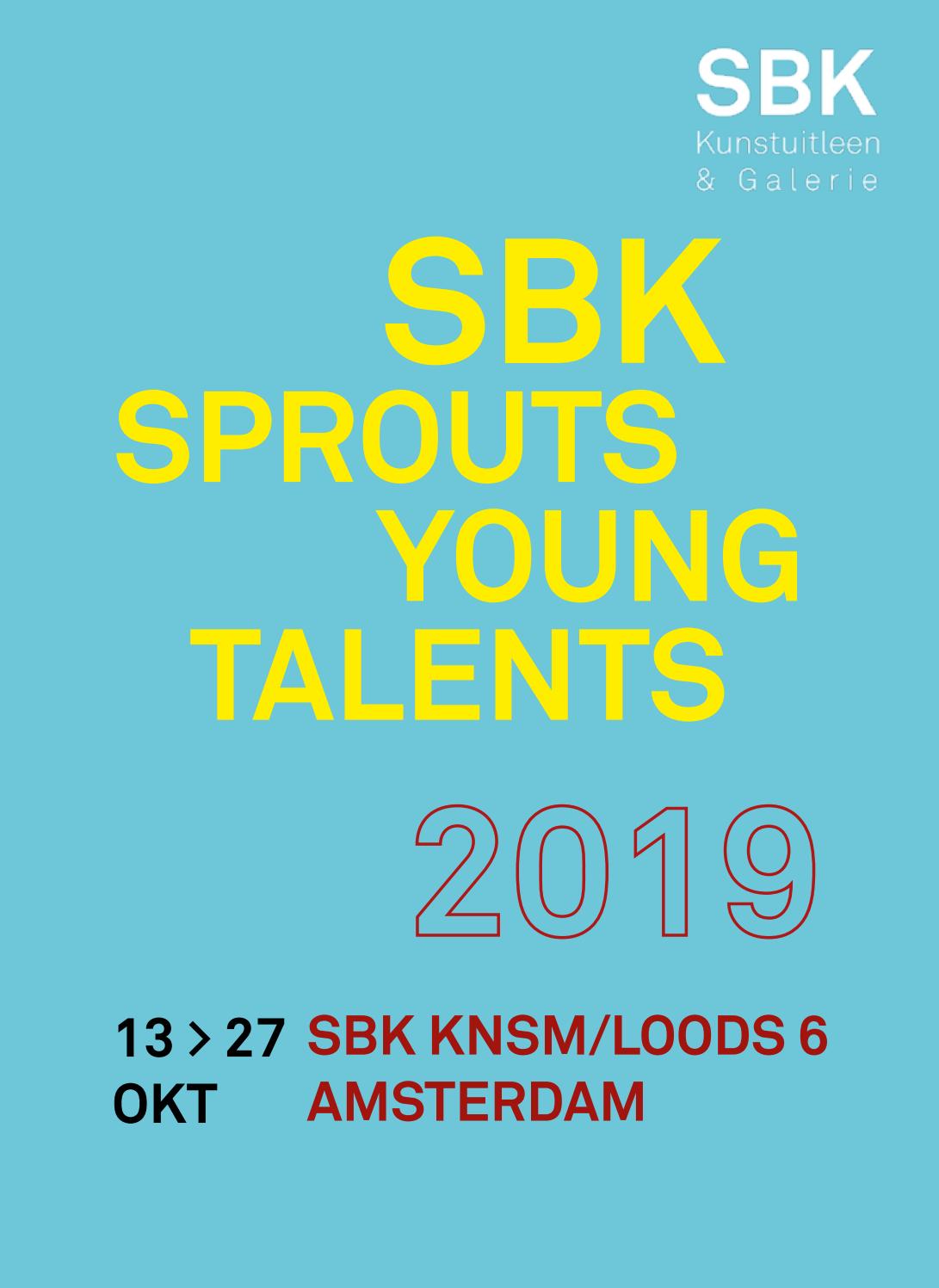 SBK SPROUTS YOUNG TALENTS 2019

My work 'Traces of Time's Passage' got selected for the SBK Sprouts Young Talents 2019!
From Sunday 13 - 27 October,
SBK
organizes the sixth edition of the annual overview exhibition SBK Sprouts Young Talents.
A selection of the best graduation projects of Dutch art academies this year!
LAUNCH 2019 BEELDENDE KUNST - DEN BOSCH

New talents from AKV | St. Joost 's-Hertogenbosch will present their graduation work during LAUNCH 2019.

The exhibition can be visited at the academy in 's-Hertogenbosch.
From July 6th until July 10th, daily from 11 am - 6 pm, with a special evening until 9 pm on Monday 8th of July.